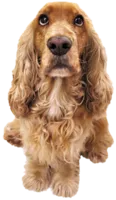 Mobile Pet Doctors is proud to serve the Homestead and Key Largo area for everything pet-related. Our mobile veterinary unit is run by Dr. Michael Claudio, who is a licensed, experienced veterinarian.
Our team is committed to educating our clients in how to keep your pets healthy year round, with good nutrition and exercise. Mobile Pet Doctors stays on top of the latest advances in veterinarian technology and above all, remembers that all animals and pets need to be treated with loving care in every check-up, procedure, or surgery.
Our Approach
Mobile Pet Doctors is a custom one of a kind mobile veterinary hospital geared toward providing the very best quality care to its clientele and their pets.
Mobile Pet Doctors is a fully equipped, self-contained veterinary practice complete with state-of-the-art anesthetic, surgical, dental and diagnostic equipment, including a CT Scan unit; made whole by a friendly, caring and well trained professional staff.